DAY - 9 PREVIEW
SECTION - 1
HELLO MY DEAR KIDS! WELCOME


"Children are not things to be molded but are people to be unfolded"
-Jess Lair
SECTION - 2
QUICK VIEW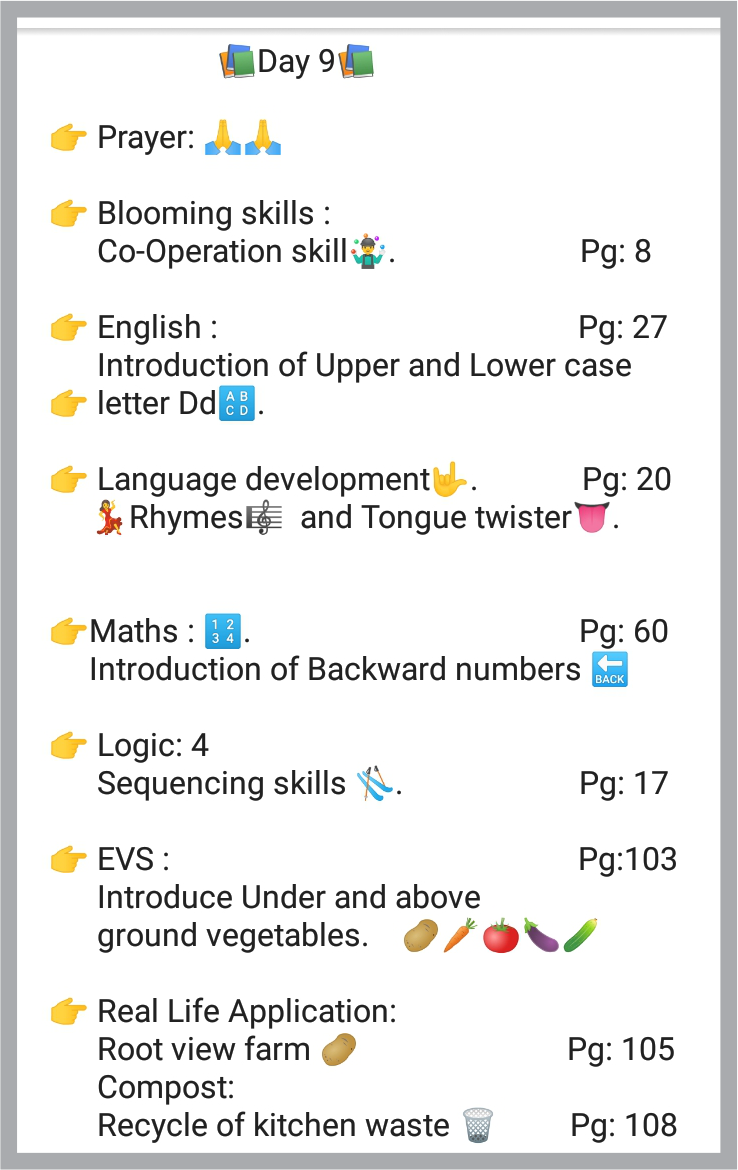 SECTION - 3 :
CLASSROOM VIDEO - 1


SECTION - 4
REINFORCEMENT NOTICE BOARD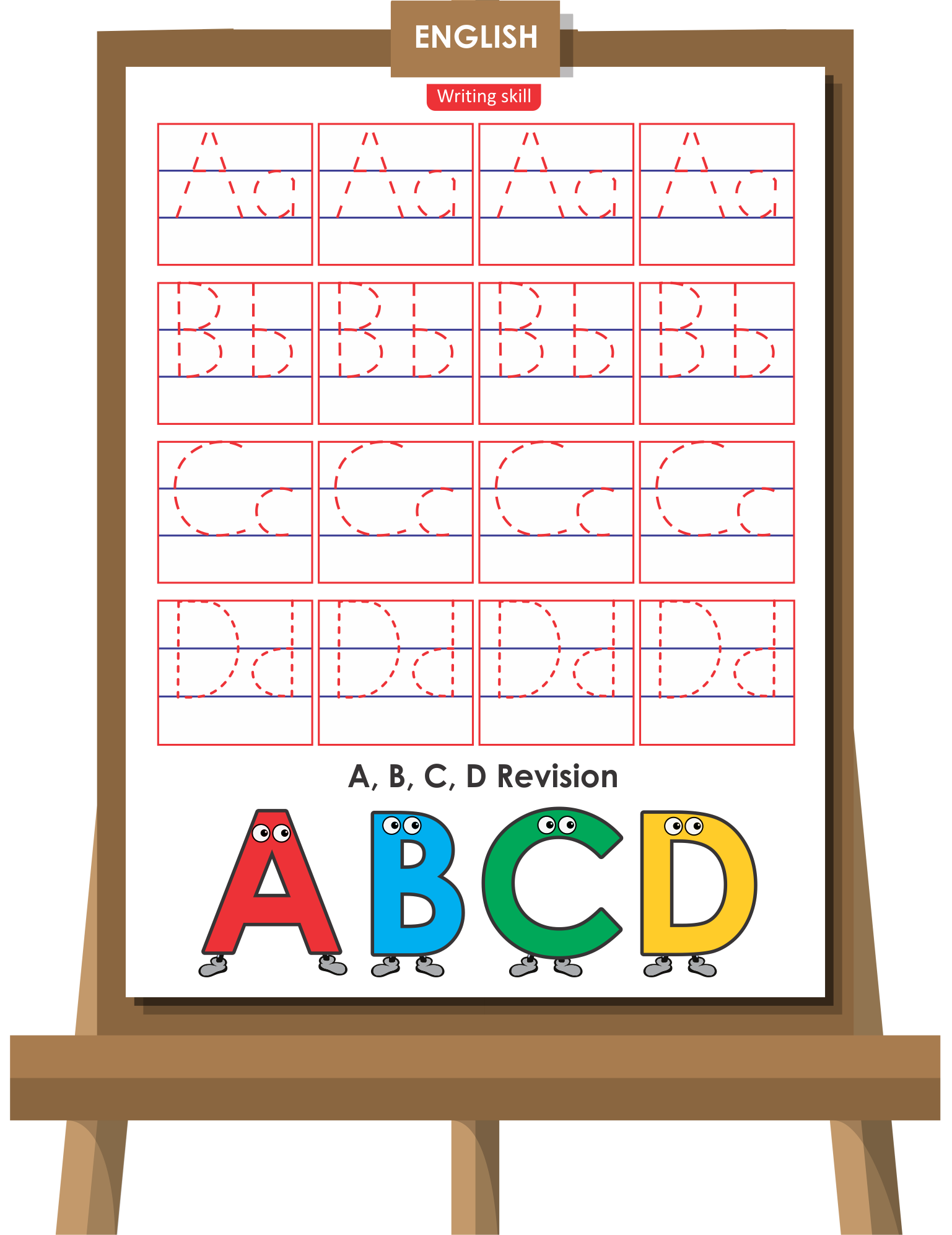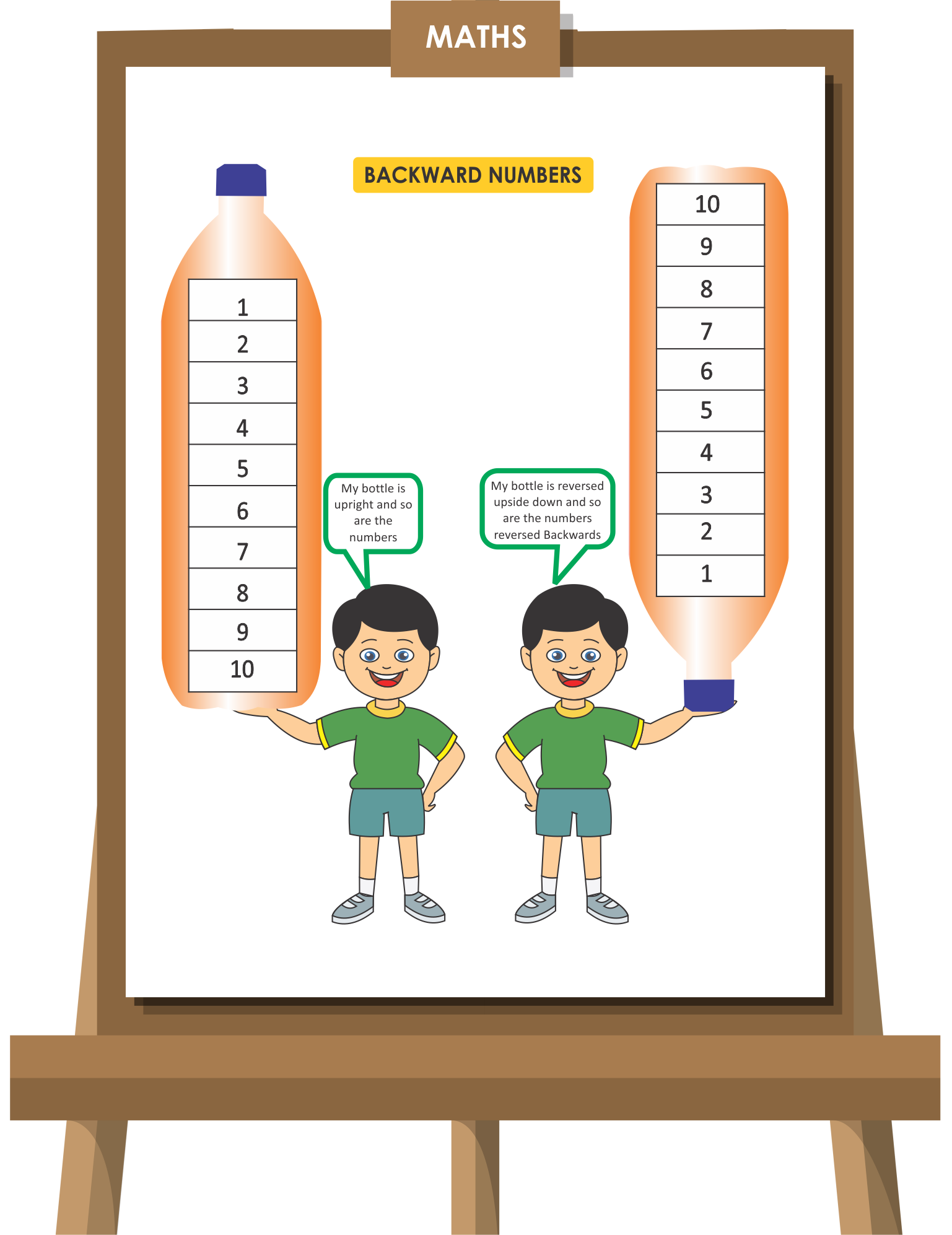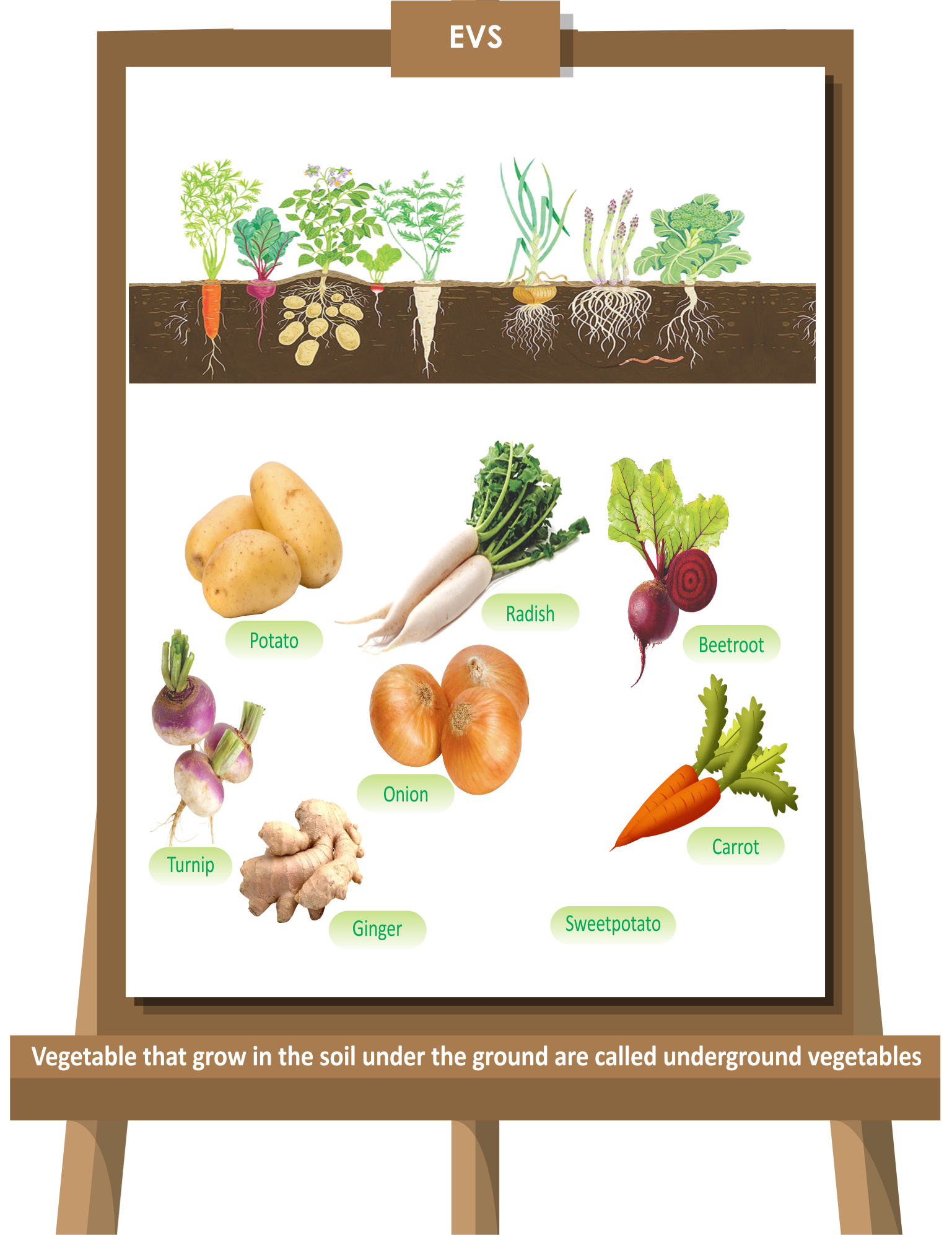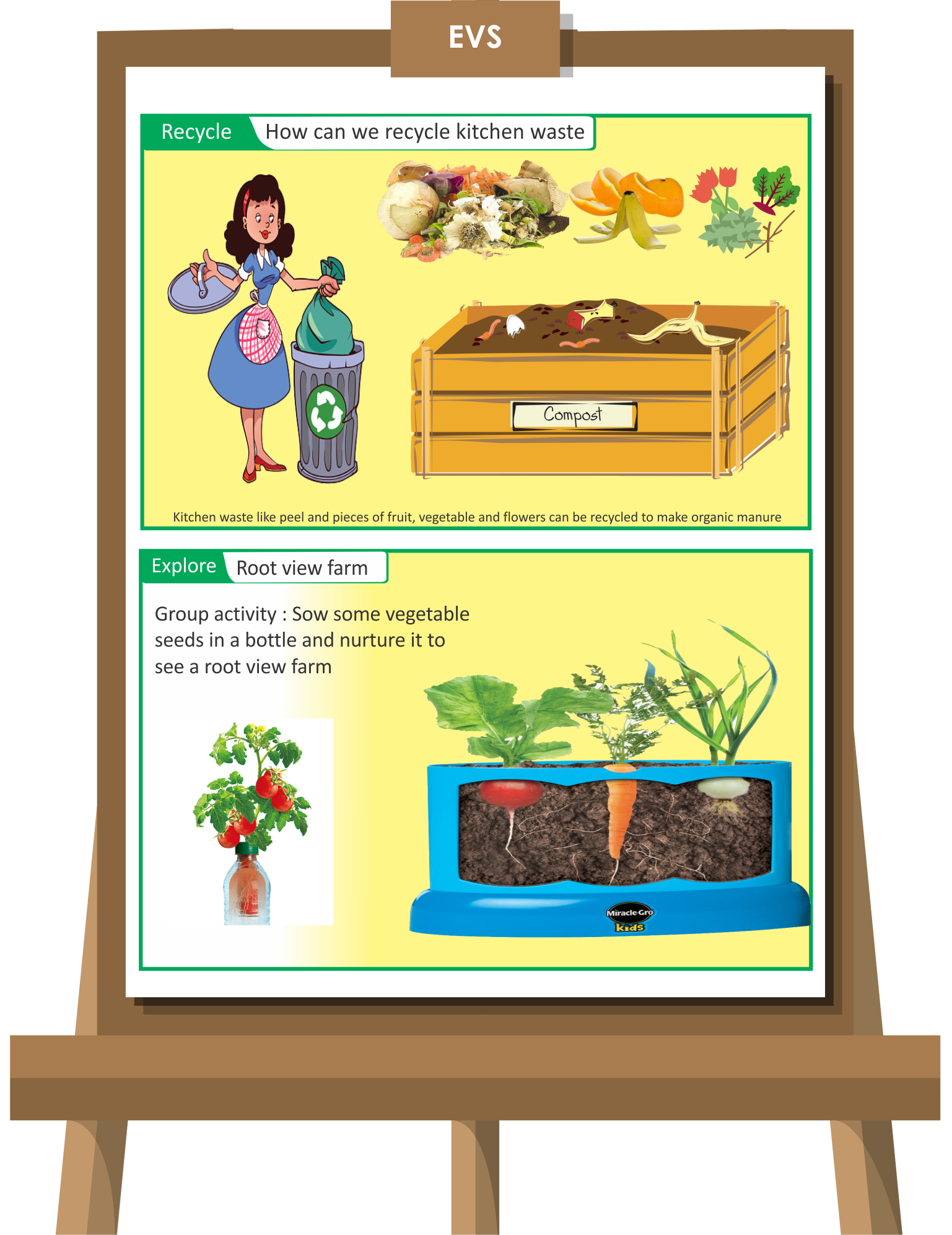 SECTION - 5
21st CENTURY ACTIVITY USING HIGH ORDER THINKING SKILL
SECTION - 6
PRACTICE / EXTRA ACTVITY SHEET


SECTION - 7
CO-CURRICULAR ACTIVITIES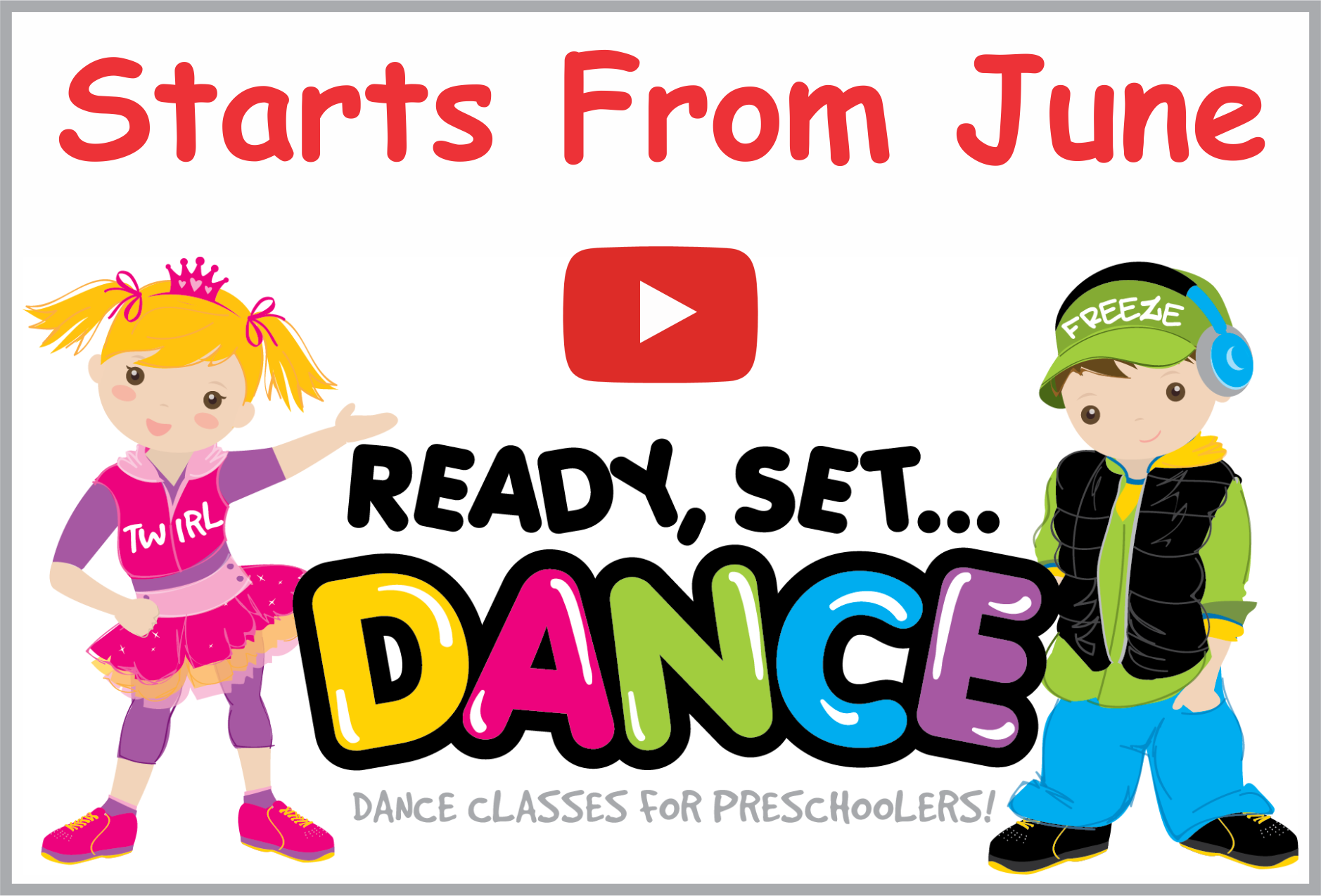 SECTION 8 :
YOUR LINKS TO WATCH
LINK : Blooming Skills - Co-Operation Skills


SECTION 9 -
SUMMARY OF THE DAY - 9
We started day 9 with prayer
Discussed importance of co-operation skill.
Learnt formation of upper and lower case through story
Got to know Backward numbers.
Discussed sequencing skill using High Order Thinking.
Learnt the concept of underground and above ground vegetables through story.
21st century Activity for root view farm and compost was done.
SECTION 10
THANK YOU PRAYER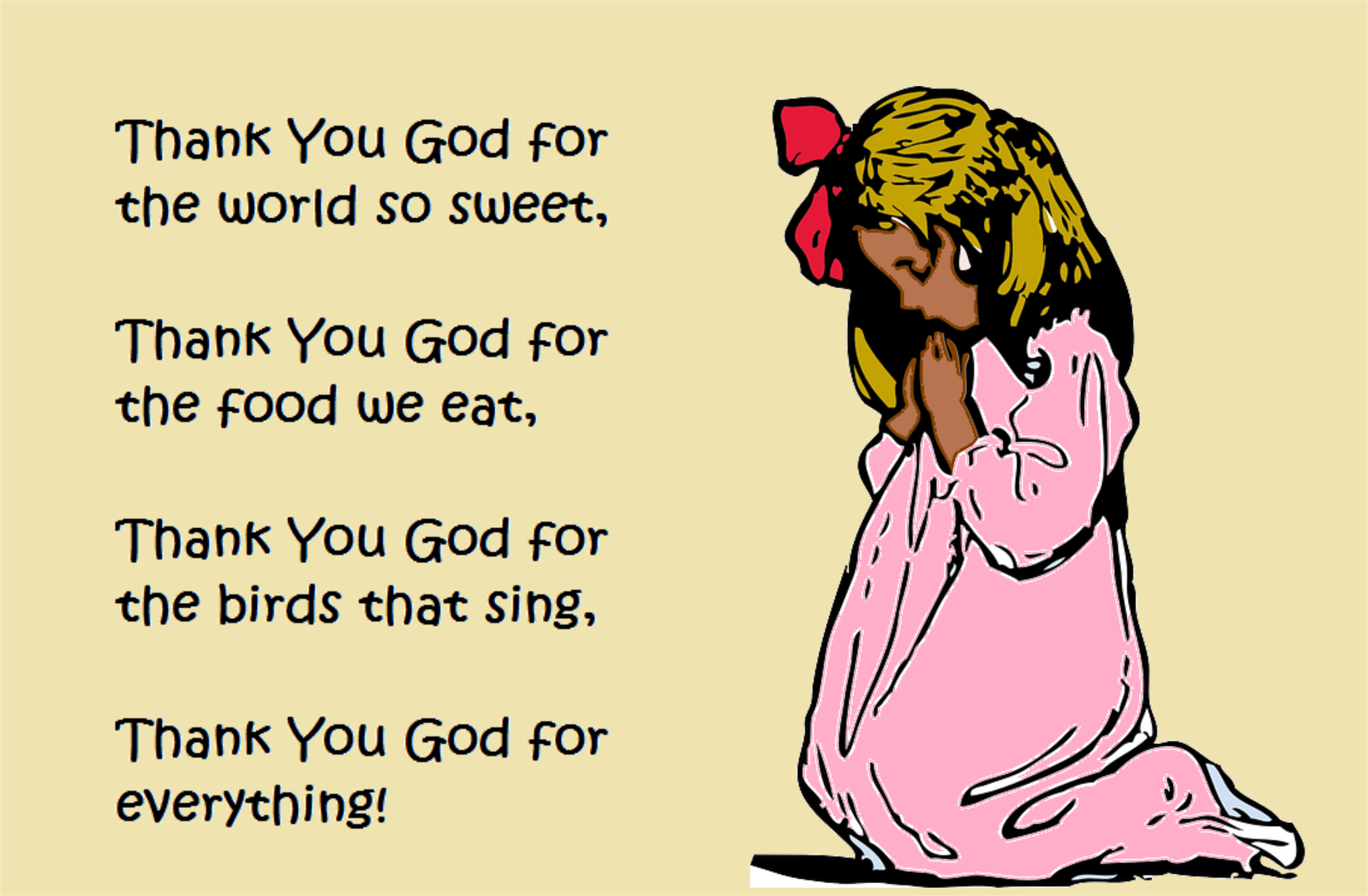 Complete and Continue